Remote Sensing

with the

Mikrokopter
With the help of the MikroKopter the company geoservices creates
Orthophoto
mosaics and
elevation models.
These elevation models reaching an resolution from 2 to 10 centimeters.
Based on a
pre-established
timetable
grid the MikroKopter makes it possible to create
systematic and
coordinate-related
images and
measurement flights
>>> more details on geoservice Webseite

Platform for carrying measuring instruments.
The
MikroKopter
brings your measuring instruments into the air.
For example it measures the danger of gas clouds by fire or volcanic activity, without a risk for the usual helicopter pilots.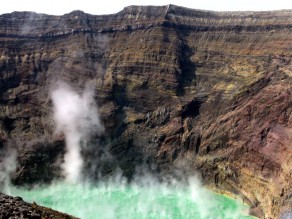 Geology and Land Survey
The applications of the MikroKopter are varied. MikroKopter can be equipped with appropriate hardware and be used for measurements, collecting environmental information, creating maps etc.. One of the central features of the MikroKopter is the waypoint flight. With the help of a GPS system, waypoints or POIs (Points of Interest) can be programmed on a PC or a tablet computer.

The flight can be planned at home or on the site. Load them into the MikroKopter and it will fly the route automatically. The fly plan can be stored easily and can be reused at any time.


The following video demonstrates how a Hexakopter helps createing a 3D model of an area :