Killer whale watching project
The NOAA (National Oceanic and Atmospheric Administration) in joint with the Vancouver Aquarium using a HexaKopter for whale watching project.
The purpose of the project was to monitor the health of the endangered Northern Resident killer whales.
Here is a video of their work off the 
coast of British Columbia, Canada.


  For more detailed information read the blog of the Vancouver Aquarium...
 
The MikroKopter in the Antarctic
The ARF OktoXL in use in the Antarctic. The Thuringian Institute for Sustainability and Clima Protection (Think) investigates on the 15.000 flight miles away king George Island on the behalf of the Federal Environment Agenvy changes in penguin colonies.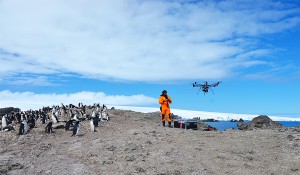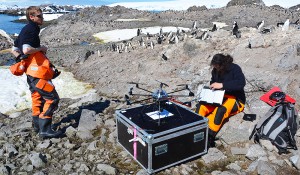 On the now 5th Research Expedition the researchers will use a research drone, in this case the OktoKopterXL, to take images of penguin colonies in different spectral ranges in order to get conclusions on the species composittion.