Life saving MikroKopter´s!
The brave

men and women

of the Greek

"Hellenic

Rescue

Team

(HRT

)

"

using MikroKopter

technology

to observe

disaster

sites and

accident locations

from above.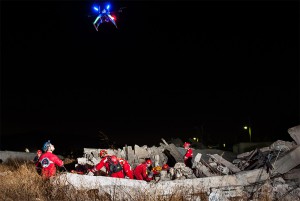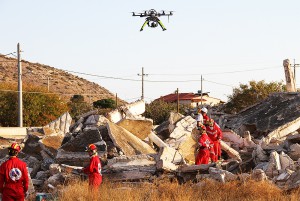 Support of rescue teams by live image transmission
By the image transmission in real-time with high-resolution cameras with zoom function the MikroKopter os used for the search for missing persons. The rescuers can search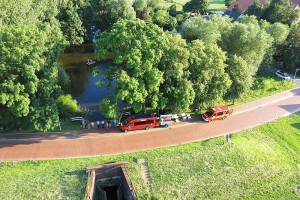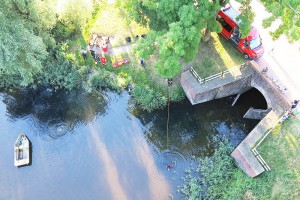 Biological plant protection with MikroKopter Technology
The MikroKopter flies with waypoints over a demarcated area and distributes there speed controlled, small balls filled with parasitic wasps. These wasps fight then effective and environmentally friendly against pests.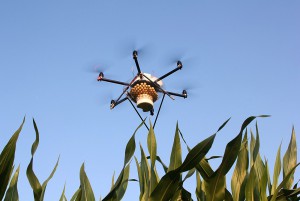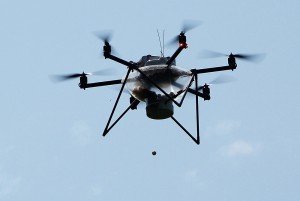 The project was implemented by the "Tüftelberger". On the 8th of August 2014 a very interesting video documentation has been shown by the German TV station SWR.. Please click here um zum to watch the video.
Search & Rescue
The MikroKopter Octo-XL is used to search for animails like fawns. Each year many fawns die while mowing the fields because they do not flee from the machines.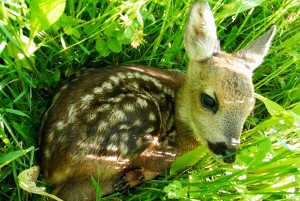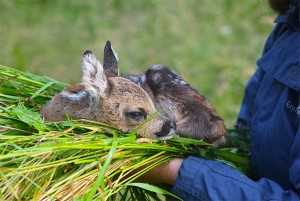 Equipped with a thermal imaging camera and video transmitter the MikroKopter helps finding the animals. On the thermal camera you can see them it as red points, because they are warmer than the surrounding grass. Many animals were found and rescued by this techninlogy already.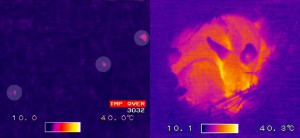 The OktoKopter flies over to the field in a search pattern. If a heat source is found, the pilot can store the current position of the MikroKopter. After the field was completely searched, these points (including altitude and direction of view) can now be loaded as waypoints into the copter, which then flies to these points for a closer inspection.
The Swiss television documented the rescue in this video.
German Television : Fawn rescue with the OktoKopter

Searching for persons
Video clip of a system for searching people with a themal camera:


Thermal image of a person lying in tall grass:


Aerial picture taken from an altitude of 15-20m