Carrier system
Depending on the payload and use of the
MikroKopter
, different photo, video, thermal cameras, etc. can be carried. For this we offer different camera mounts. The camera mount is automatically balanced horizontally and vertically by servo motors. In addition, the camera holder can be controlled by the ground station.
For the camera angles special servo motors are used to provide a very high resolution of over 5000 steps. The cameras can be moved sensitively and accurately and perform smooth camera movements.
The different camera mounts for the
MikroKopter
have been developed for a maximum stability and functionality and a low weight.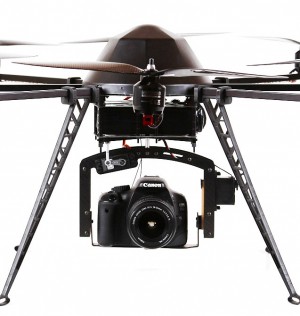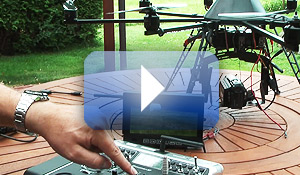 A detailed description of installation and operation of the camera mount can be found in our
Wiki
.
In order to control the on-board camera from the ground, we offer different trigger and control systems.