Full control
The base station realizes the connecting link between the UAV and the pilot. The
MikroKopter
, the camera and the various functions are controlled. A simple operation is guaranteed by the preconfigured transmitters.
So the
MikroKopter
and the transmitter can be used immediately like "plug and play".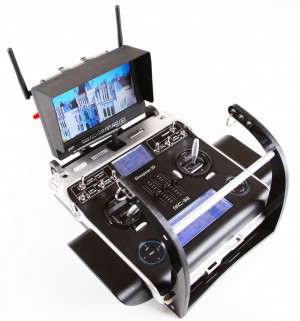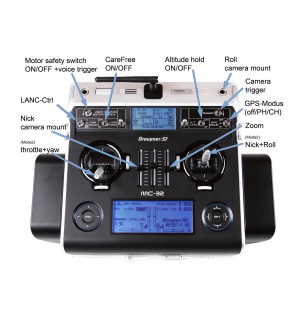 Spoken telemetry
The Transmitter has a speech output and speaks the most important telemetry data and the MikroKopter status.
Example of telemetry speech and automatic starting & landing with the MikroKopter: