Live action
Full HD video transmission
Amimon's CONNEX provides a high-end, high-performance wireless HD connection that can operate in challenging unmanned air or ground platforms under harsh conditions with zero latency! The small and lightweight CONNEX system transmits commercial, industrial, inspection and monitoring video in real time to its Ground Unit, which can be located up to several 100 meters away.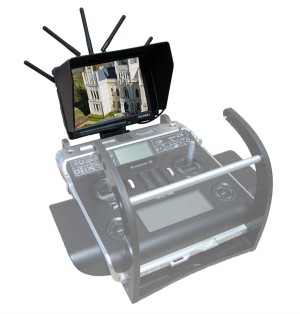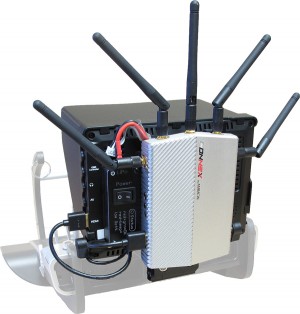 Key Features:
True full HD 1080P at 60fps
Up to several 100 meters range (LOS)
Zero latency, real-time video
Extremely resilient 5GHz digital link
Automatic Frequency Selection (AFS) that fully complies with regulations and automatically selects the best free frequency available
Encrypted and secure
Sturdy design for harsh conditions
Plug-and-Fly, direkt aus der Verpackung heraus einsatzbereit
DFS-Unterstützung für eine stabilere Bildübertragung
>>> product page in our Webshop
SD / FullHD comparison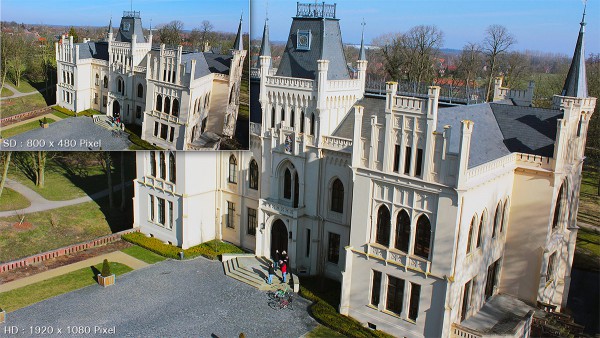 Air Unit
The Air Unit is connected to an aircraft in order to capture video from the aircraft camera and to transmit it to up to four Ground Units simultaneously (multicast), thus creating a wireless video link.

Ground Unit:
The Ground Unit connects to various types of monitors, video goggles or a portable video monitor via the HDMI port. This enables the pilot and/or camera operator to monitor the video transmitted from the Air Unit.

Pilot:
The pilot can view the video on a monitor or wear video goggles connected to the Ground Unit. The pilot uses a remote flight controller (not included) to control the aircraft.
 
SD Video transmission
Using a video system the live video of the camera is transmitted to a ground station.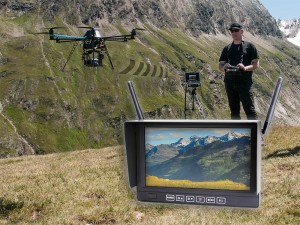 The video transmitter can be connected to the camera via a connector. In addition the use of a seperate small camera module is possible.
On the ground the transmitted video signal is shown on a monitor. Perfect suited for this purpose is our light strong 7" monitor that can be aesily mounted on a tripod or directly on the transmitter tray. So you always see what the aerial camera records.