References
---


The Physikalisch-Technische Bundesanstalt (im Auftrag des Bundesminiterium für Wirtschaft) relies on MikroKopter technology. In this case the department for electromagnetic fields and antenna measurement technology.
---

---

Whether for researching alpine natural hazards or the agricultural sector. The University of Natural Resources and Life Sciences in Vienna also relies on our flexible and effective solutions.
---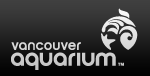 NOAA (United States Weather and Oceanography Agency) - Monitoring whale populations off the coast of British Columbia (Canada). In collaboration with the Vancouver Aquarium.
---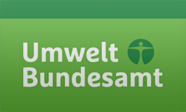 The Thuringian Institute for Sustainability and Climate Protection (ThINK) is investigating changes in the penguin colonies on King George Island, 15,000 kilometers away, on behalf of the Federal Environment Agency
---


The Max Planck Institute for Ornithology uses an ARF octocopter to research and monitor bird populations from the air.
---



Meteomatics - Improvement of fog and thunderstorm forecasts, high-resolution weather data collection
---


DigiCopter - Film recordings for various top-class artists on German television (e.g. "Alarm für Cobra 11") up to elaborate cinema productions. 
---


Benny Rebel  - The Iranian animal filmmaker, known for spectacular animal pictures, uses an octocopter to observe animals from the air.
---

From the documentation to the full-length entertainment program: No aerial perspective is too difficult for the creative minds of the advertising company "The Drone" - Of course, you too rely on MikroKopter technology!