The MK 6S12
The workhorse among the copters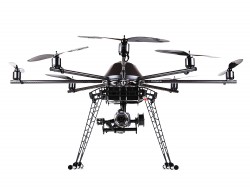 As an alternative to our top product - the MK8 3500 - we can also offer you our long years approved 6S12 copter. The scope of delivery in the basic model is only the stand alone copter - without transmitter, charging technology, gimbal etc.
So you can setup the drone according to your needs - we will be happy to advise you!


The basic model is available from EUR 3,999 (including VAT)
In addition to the basic model, transmitters, charging technology, gimbal, etc. are also required.

On the following pages we have put together a few exemplary configurations for you.
Of course, other configurations / uses are also possible. Just ask us - we will work with you to create your very own offer

A redundancy option is also available, i.e. that the failure of a component (e.g. lipo, sensor, motor, propeller, flight attitude control, ...) does not cause the copter to crash during operation. An indispensable plus in safety, especially when using high-priced payloads. An approval in Austria with the AustroControl is also possible.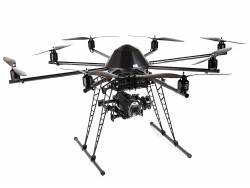 The main features of all setups are:
Payload up to 2,5kg
long flight time - depends on payload and configuration
Higher and more stable landing gear (30cm passing height)
More power efficiency with new motors (MK 3644) and new motor controllers (BL3.0)
More stability through a CFK cover of the frame
Service-friendly and inexpensive to maintain / repair
More safety through visual feedback of the Kopter during low LiPo power
Redundancy possible due to the double design of the control (optional).



 

A full list of all functions you will find on our Features page!